In just 3 decades, with an entrepreneurial approach and a superior service culture, RAI has grown from an independent local distributor to a world-class, globally successful polymer distribution specialist, offering a wide product portfolio. Over time, RAI has acquired other companies and expanded into multiple product areas. Through the decades, we have adapted to keep pace with evolving markets and the needs of our customers.
PIC signs distribution agreement with RAI
Following the contract with Equate, RAI also became the authorized distributor of PIC – Petrochemical Industry Company, a Kuwait Petroleum Corporation (KPC) subsidiary, covering UAE and Oman.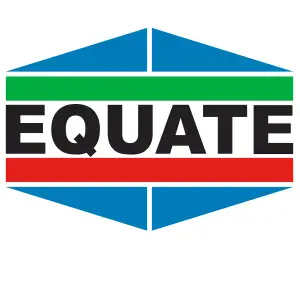 Equate selects RAI as strategic partner for UAE and Oman
RAI entered a distribution contract with Equate Petrochemical from Kuwait, a cornerstone contract that has endured the test of time and is in place until today.
ISO 9001/2000 Certified
RAI shows its commitment to quality and the ability to consistently provide products and services to its customers.
Oman Distribution
RAI started distribution in Oman market.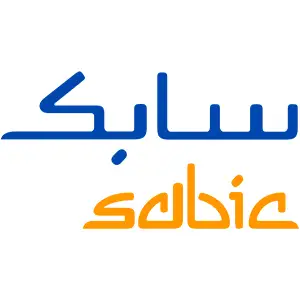 Celebrated its first Distribution Agreement
SABIC signs RAI as its distributor for the UAE, a testament to our capabilities and motivation.
RAI is founded
Rakha Al Khaleej International LLC, founded in Dubai, UAE to support distribution of Polymer products in GCC and Yemen.
Establishes Polydist America Latina
In partnership with some local businessmen in Brazil, Polydist starts its journey in Latin America.
Resin Trade buys office in Burton-on-Trent
This acquisition demonstrates to the market that the company was there to stay, fully committed to its customers, suppliers, and long-term growth.
Opens company in Jordan
RAI continues to add infrastructure in the Middle East to offer alternative to its core suppliers.
Starts operations in China
RAI opens office in Shanghai to further expand its business in China.
Registers the trade name Polydist®
RAI chooses Polydist®, an easy name that clearly expresses its core activity, polymer distribution, as the brand to grow its operation internationally.
Opens company in Pakistan
Further strengthening its presence in that country.
Resin Trade Limited Acquisition
RAI acquires 50% of Resin Trade, a well-established polymer distributor in the UK, starting its journey in the European market.
Sales +100 MM USD
RAI surpasses over 100 million dollars in sales and reaffirms its commitment to continued growth.
Risk Management Policy is formally implemented
RAI was the 1st Polymer Distributor in the Middle East to use credit insurance, now a common practice in the industry.
First international subsidiary – India
RAI expands its reach outside of the GCC with its first full-fledged subsidiary in India.
10 Years Anniversary
RAI celebrated its first decade.
JAFZA Free Zone entity is established
Marks the start of RAI's international growth journey and the establishment of own warehouse.
RAI moves to a new HQ in Jebel Ali Free Zone
Modern facility adjacent to its main warehouse. More comfort and efficiency for its team member
Signed Contract with OPAL
Opal is a multibillion joint venture between Oil and Natural Gas Corporation (ONGC), the largest E&P company in India.
Selected by Borouge as its local distributor partner in the UAE
Borouge is the world's largest integrated polyolefin complexes in Al Ruwais Industrial City, UAE. Becoming Borouge distributor in its local market is a validation of RAI's value addition to suppliers.
Sabic Innovations signs contract with Polydist UK for its specialty polymers
The SABIC polymer portfolio is known for its outstanding physical properties. Strength, durability, and heat resistance, making it suitable for demanding applications. A major step into RAI's strategic growth into engineering polymers and specialties.
RAI obtains SASO Certification
SASO Certificate of Conformity complying with all the specifications outlined in the Saudi markets.
RAI signs distribution contract with Gulf Polymers
Chevron JV in KSA, Saudi Polymers
Polydist UK appointed as SABIC distributor
PE produced in the Wilton, UK as well as imported from other Sabic sites becomes part of the distribution portfolio.
Polydist Europe acquires Merco Polymers in the Netherlands
Rebrands it to Polydist Benelux.
RAI buys additional shares of Resin Trade, rebrands it as Polydist becoming part of Polydist Europe
Part of the strategy to become a pan European polymer distributor.
25 Years
RAI completes 25 years of service excellence in its domain.
Polydist UK adds Group Repol to its portfolio
Sales grow to over 300 MM USD
The strategic actions come together an RAI quickly reaches 300 million dollars in sales.
Starts RAI Korea
Seoul office is open to establish a strategic sourcing position for the global markets.
Polydist UK starts distributing Novapet
Novapet technical PET grades becomes part of the product offering in UK and Ireland
Sales over 200 MM USD
As a result of the focus, dedication and commitment to growth RAI reaches 200 million dollars in sales.
Forms company in Oman
With local warehousing for prompt delivery, RAI further expands its offerings in the GCC.
Polydist UK becomes member of BPF (British Plastics Federation)
UK trade association representing the plastics industry since 1933.
Launches operation in North America
Representative offices are opened in Houston, TX and New York, NY
Professionalization Strategy
Mr. Said Al Naqeeb transitions from the role of CEO to that of a board member. Mr. Henry Roth, an experienced and tried professional, the former President of Dow Chemical Middle East, is hired as the new CEO.
ISO 9001:2008 Certification
Reaffirms its commitment to quality products and services.
Polydist Turkey is Established
RAI sets foothold in the second largest polymer import country in the world, continuing its international expansion.
RAI Industries is created
Diversifying the portfolio to better service its customers, RAI starts a compounding facility to producer enhancers for film and blow molding applications.
20 Years Anniversary
RAI celebrated its second decade in the business.
The RAI brand is chosen as global brand. Polydist starts to phase out
New logo, website and overall image is launched.
Chosen as distributor partner for MRPL in India
An important move for RAI's growth in the India market.
33 Years
RAI celebrated its 33rd year in business in March with a global meet of RAI employees
RAI Americas Inc.
A strategic position for the international growth strategy.
RAI Bahrain
Additional infrastructure in the GCC to support regional customers and suppliers.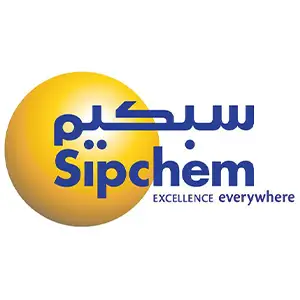 Signed Contract with Sipchem (LyondellBasell JV in KSA)
Exclusive sales arm of Sipchem in the GCC (minus KSA).
New International Division
Refocus on a global growth strategy.
Henry Roth retires. Eduardo Contreiras is brought from the USA to start as new CEO
Eduardo Contreiras bring over 25 years of experience in the international petrochemical industry.
30 Years Anniversary
This is Timeline description, you can change me anytime click here